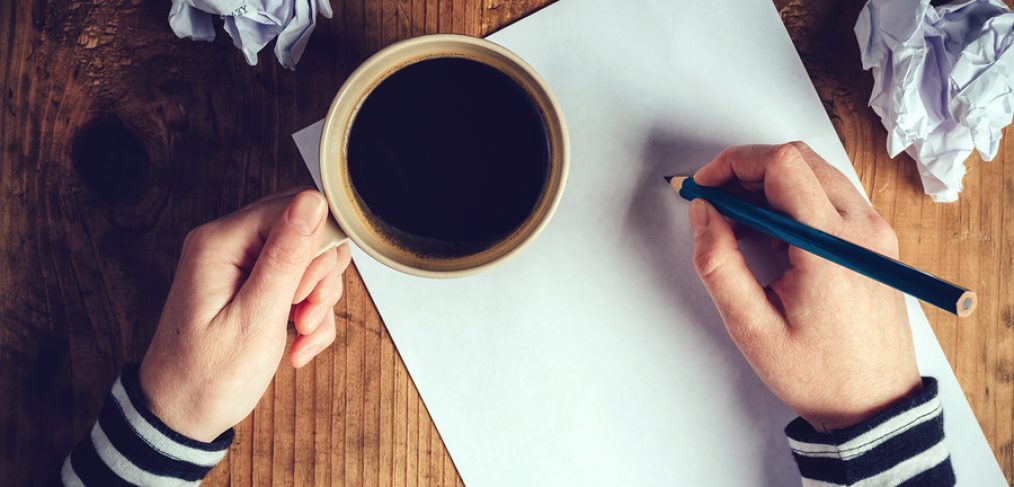 July 12, 2016
by Tami Mullen
Freelance Your Way to a Government Contract
Were you aware that you can perform government contracting as a solo-preneur?  That's right, you don't need to have a fancy office, a big staff or even a business infused with lots of capital in order to pursue government contracts.  Although the qualification process for bidding on government projects can prove to be daunting at first, there are many useful resources online to help you get started in the government contracting game.
Now before you get started, there are several nuances to having the government at your customer.  One important feature is that having government as your customer is completely different than a commercial customer.  There are procurement rules to the road you will need to follow.  But– if you are prepared to understand the nuances, you too can pursue a contract.
Short on time? Check out the gist of our post here:
Freelancing and Government Bids
Finding freelance jobs in government isn't really that difficult nowadays thanks to the growing use of web-based software and online platforms. I think one of the common misconceptions is that a freelancer has to live in Washington D.C. to win government bids. This is so far from the truth.  Thanks to the increased importance of the internet in our daily lives, agency information is more easily accessible and tracking RFPs to suit freelancing is no exception.
Now that doesn't mean the process is any easier for freelancers, in fact, it can be just a resource draining. To get started there are a few things you need to do to in the early stages prior to preparing for bidding.
Registration and Listing
The first thing you should do is to register your name or business by obtaining a DBA (Doing Business As), an EIN (Employer Identification Number), and a DUNS (Dun & Bradstreet) number. These numbers can usually be obtained online relatively quickly and easily.
After getting your DUNS number, you can go to the U.S. Census Bureau in order to procure your North American Industry Classification System (NAICS) code, which you will need when trying to obtain government contracts.
Lastly, you will need to register your services in the System for Award Management (SAM) database so that government procurement officers can find you when they are searching for contractors. The Federal Acquisitions Regulations (FAR) requires that all businesses and freelancers register in the SAM before any government contract can be awarded.
Past Performance or References
The key to winning any government contract is to prove that you have provided that product or service before.  It's like the experience section on your resume.  You have to inform the buyers that you have an expertise and skill-set to perform what they are looking for.  Think of it this way – would you allow someone to build you a house that has never picked up and used a hammer and nail?
Business Intelligence and Bidding
Once you have made the decision to try your hand at this, you will need to gather some agency intelligence to market your services.  Yes, you still have to market what you offer to the buyers.  The most effective way to do this is by selecting a single agency and then targeting a person or program.  This can sometimes take time, but the activity of doing it can save you a lot of time and money.  Your marketing focus is much more targeted and intentional.  This can lead to faster winning results.
Then once you are ready to begin bidding, you can use sites to help you seek out existing federal business opportunities. The more popular sites include Federal Business Opportunities (www.fbo.gov), agency-specific procurement pages, and third party search firms.  You may also want to try your local Small Business Development Centers (SBDC) or Procurement Technical Centers.
Additional Freelancing Tips
Of course, you can do more to increase your chances of winning a bid by improving your online portfolio to help government procurement officers find your business easily.  Start to better understand your buyer's online behavior to gain access to them. Optimize your LinkedIn profile to showcase your work, achievements, and specialties.  Also, make connections and referrals on LinkedIn to get agencies to notice you; take a look at your circle, you never know who you know that knows a decision-maker.
Many freelancers are intimidated by federal agencies and the contracts that they offer but working with government organizations isn't necessarily harder, it just takes learning a new environment, adjusting and a lot of preparation. If federal government seems daunting at first, consider starting at county or city government level first. Sometimes finding regional government opportunities are a little easier since it's in your immediate community.  You never know, the decision make could be your neighbor!