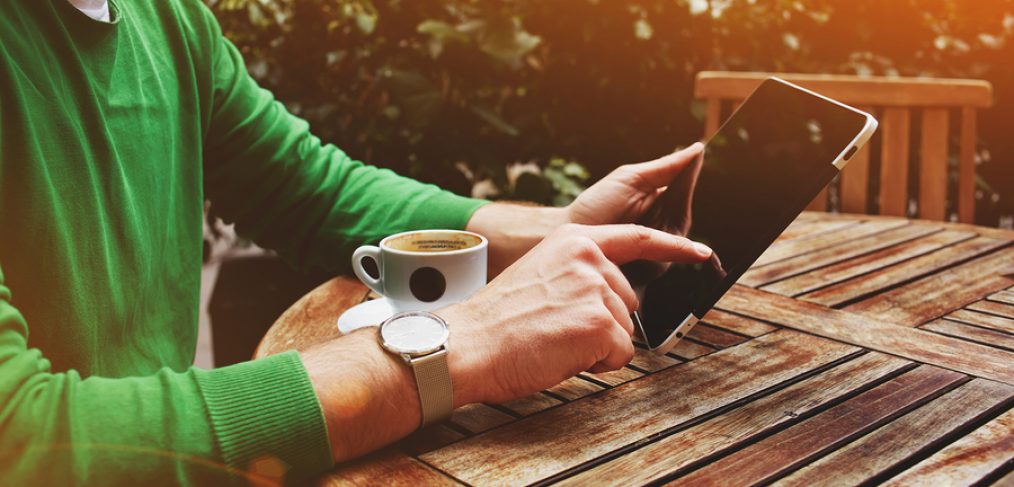 October 3, 2016
by Tami Mullen
How To Use Freelancers To Scale Your Business
Consultants and freelance experts can play a key role in helping your company scale quickly and thrive under anticipated growth targets. They can also contribute to optimal internal business operations imparting valuable knowledge while creating tremendous growth potential at a measured expense.
When we first started, I was hesitant about using freelancers, as with other business owners, mainly worried about our perceived lack of business controls and intellectual property.  What I learned was that, in order to scale quickly and leverage applied knowledge through experience, utilizing consultants or freelancers were worth the investment.
I realize some owners may still shy away from using consultants, but I think there is an argument to be made as it relates to augmenting skillsets or area of expertise through the use of freelancers or consultants.
Freelancers and Business Growth
Positive business growth is achieved by employing efficient methods to execute specific strategies and tactics in an untapped market.  Hiring experts to carry out specific tactics proves advantageous in the following ways:
1. Project-Based Collaborations Save Money
Using freelancers to scale your business has strong cash flow advantages because, more often than not, an expert stave's any learning curves you will encounter. Since they have expertise in a certain field, they can identify risk early in a process.
As an example, if you desire a whole new approach and strategy to your digital marketing presence it's probably not in your best interest to solely hire someone just because they have executed a few social media campaigns.  You will need someone with experience in understating the holistic approach to the digital media landscape.  You want someone who not only understands the technical components but also all of the other integral pieces that ultimately pull together your marketing message on and offline.
In this context, using an expert to manage and execute the process ensures a project will be carried out efficiently and measured costs will be applied.
2. Expert Advice
When in business, there is nothing better than having a few knowledgeable folks to bounce things around.  Collaboration is hugely underrated when you're responsible for the direction of an organization.  Having an expert at the ready or a brain-trust of key experts when you need them is crucial.
Even if you are in need of a good task master.  Having a rolodex of trusted experts can be invaluable.  Photographers are a good example — you would most likely hire a photographer when you have a specific project.  If you only required a few photo shoots a year (unless you provide photography services); hiring the eye of a good photographer is only warranted as needed.  When you need a specific skill set for a specific amount of time, freelancers can be extremely valuable.
3. Solid Business Connections
Some experts can do much more than providing specific services for your business. As experts within their industry, they may be able to help you expand your network by introducing you to their networks and potential partners.  This has the opportunity to significantly scale your business and build your scope of reach.
As such, building strong partnerships with freelancers can prove to leverage you beyond measure.
Now that you know a few of the advantages of hiring freelancers, how do you choose the right ones for your business?
Choosing the Right Freelancers
Despite the obvious advantages, there are a number of fundamental criteria which you should diligently observe whenever deciding to choose a freelancer to help with a business project. Here are a few things you should consider:
The right expert for a required area of expertise. Make sure the person you're speaking with is indeed an expert in the area they claim. There is no shortage of would-be experts out there so beware. To that end, prepare a number of interviews and skills tests before you bring them in for an interview. Have your HR department thoroughly research the professionals, their backgrounds, certifications and other information as required.  You can also use LinkedIn to get a good sense of their skillset as well.
Jack of all trades. Try to steer well clear of experts that claim they can do it all. Freelancers should be solid in a few areas, not familiar with  You should be looking for someone who has a genuine interest in your company's success and not just looking to get tasks done without considering any broader implications.
Oriented towards long-term partnerships. Choose freelancers who are willing to build long-term partnerships. Their desire to do so is a clear indication that they are looking to keep you as a long-term client. In addition, a potential long-term partnership encourages freelancers to get to know your business more intimately which can also serve beneficial.
Capable of providing evidence of successful past projects. Though a freelancer might be highly skilled in his/her area of expertise, this is often not enough to prove that he/she can also deliver for your specific business project. As such, it is highly desirable that freelancers provide evidence of successfully completed past projects, preferably a portfolio of sorts. Make sure to contact their past clients and inquire about results achieved.
Willing to negotiate fees. Freelancers should have the ability to step comfortable into negotiation. Ask a potential freelancer whether he/she would be willing to negotiate based on results delivered or promises made. Also, do your homework on what the going rates are for your given area. Everyone should come to the table with realistic expectations for payment. For more information on how to successfully negotiate fees check out this instructive article.
The bottom line is that freelancers can do a great deal to scale your business. They can provide your company with valuable know-how which is simply too inefficient to internalize. In addition, they can also provide you with new business connections and they can help you expand and build a reputation.   To find out more about how freelancers can help your business, download our detailed whitepaper on what to look for when hiring a top-notch proposal consultant.