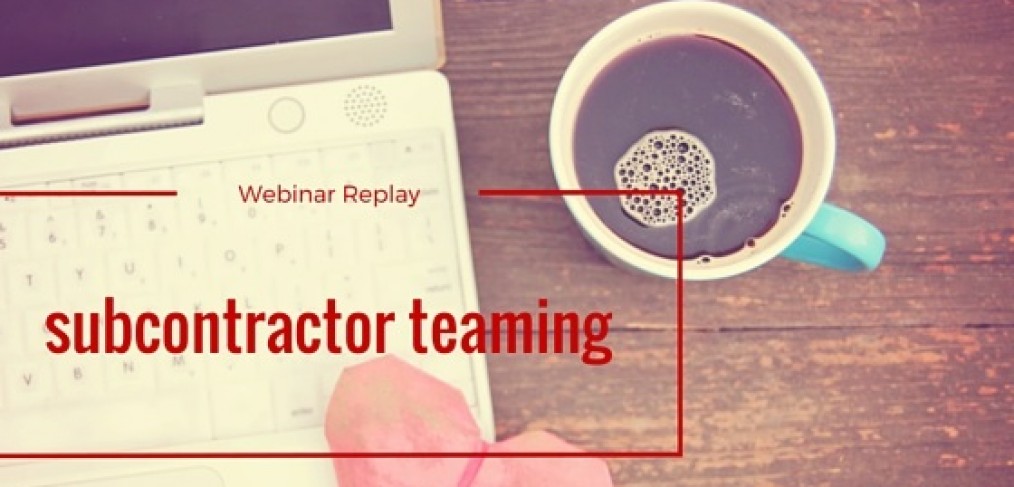 March 17, 2016
by Tami Mullen
Irresistible Subcontracting
Teaming as it relates to government contracting is always a big topic of discussion.  From "who can we reach out to" — to "what are my rights as a subcontractor," we encounter some of the same questions.
Well if you have been interested in subcontracting but are unsure of how to get started, or you have had a few successful subcontracting relationships, I think the webinar a colleague and I have put together will answer a lot of your pressing questions.  Shavon Smith of SJS Law Firm and myself hosted a webinar discussing topics like how to protect your property, profit, and performance.  It's nothing fancy just a legal and contract's professional having it out about subcontracting — the good, the bad and the ugly.  Check it out!
So what did you think? Easy right?
Believe it or not, the five (5) mentioned areas in the webinar are the most popular.
In fact, when Shavon and I first decided to put our heads together to address our customers concerns — this (subcontracting) was the area where we had the MOST synergy.  We had lengthy discussions around the most pressing issues facing small business subcontractors and that's how the webinar was born.
Now if you have not watched yet, let me briefly give you some of the topics we covered:
 The importance of solidifying and sourcing the right partner to ensure your subcontracting success
Pricing your service or product with partners so that you are consistently profitable
The 3 critical FAR clauses that will ensure your property is protected, and your bottom line stay with you
When it's time to get an attorney involved in your process and how to find the right one
Solid remedies for timely payments
The stuff that we cover in the webinar is some of the same advice we give our clients, and because we wanted to give you a lot of value for watching, we also offer a bonus.  But you have to watch to get the bonus.
If you have already listened, I want to thank you, and I want to encourage you to share this video with others if you feel the information was valuable.