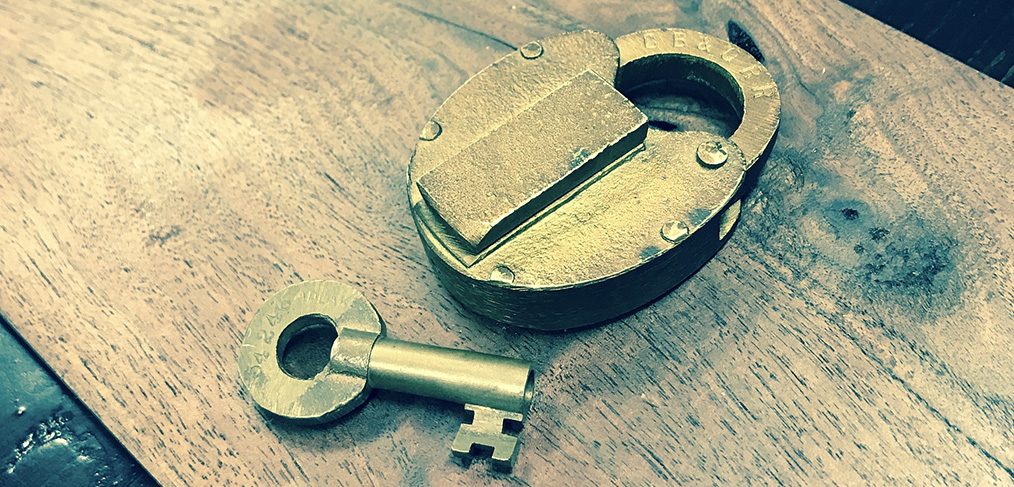 March 31, 2015
by Tami Mullen
Unlock Contract Incumbency
One sure fire way to leverage your business and ensure its longevity is to bid and win your first contract in the government contracting industry. Taking a slice of this multi-billion dollar industry is precisely a business goal worth achieving. However, if you are new to the federal business, one of your key concerns must be how to out win the incumbents.
It is understandable that the giant businesses are scaring your small business away from the game, but there are definitely effective measures you can take to start knocking them off and claiming your place in the government contracting trade.
Why do incumbents have the edge in government contracting?
 Is this the same question you have in mind? Well, it really pays to understand the competition so you can take necessary steps to beat them.
Now, there are numerous reasons why incumbents get ahead in the government contracting game, some of which are:
 They understand how the government do business and know how to provide its needs.
 They already have a proven track record in delivering their products and services to the government.
 They have firsthand and early access to federal projects hence enabling them to do in-house bidding and/or prepare strategic bid proposals beforehand.
If this is the case, how then can you jump into the government contracting arena even with the presence of these incumbents?
While you may think of it as a huge leap of faith, it actually isn't. You can inarguably land on your first government contract you just need to know some of the basics:
Now, first thing first — learn to do what successful government contractors are doing. Start with these actions to get going:
Be on the Lookout for RFP's
Government agencies normally issue formal documents asking contractors to bid on their projects. These solicitations are often called Request for Proposal (RFP), Invitation for Bid (IFB), Request for Bid (RFB), and Request for Quote (RFQ). Keep in mind though that there is no one specific requirement for all federal agencies when it comes to when to issue which type of solicitation, what will be purchased, and how much is the expected amount to be spent.
The hard part for new businesses aiming to get into government contracting is that there is no one place or website where all government agencies post their invitations to bid. To be updated with government solicitations, you can frequent websites like Fedbizop.gov, Onvia, BidSync, Find RFP, and The Dodge Report. Keep in mind though that while some of these resources offer free information, others are privately-owned and fee-based. By checking out these websites, you'll know about the government's upcoming projects, contacts, information about who were awarded contracts, etc.
Join and be active in local business associations
This is essentially helpful if you are planning to bid on local government projects. You should join groups that are politically connected and that can actually give you insider information. Get to know local officials to get a better understanding of how things work in towns and villages and how they do business as well. It really pays to always have your company's representative in various government events so the government people will get to know you and what you can offer, you can find out about future procurement opportunities.
Another way to unseat an incumbent is to arm yourself with the necessary tools and information you need to become the winning bidder. You can begin with gathering information about the incumbents – what projects they had in the past and their pricing. You can then study your competitor's strategies and price your proposal wisely.
You may also want to optimize your website so government purchasers can land on your site when they search online for products and/or services related to your business.
Once the government issues an RFP, this is the perfect opportunity for you to pitch your business. The key to winning proposals are the upfront activities that happen before the solicitation is released.  Create a highly compelling proposal that taps the specific government agency's pain points and demonstrates how doing business with you can be the solution to their needs.  The only way to uncover their "pain points" is to DO YOU UPFRONT HOMEWORK.  Also, make sure your response is compliant, address all the bases, answering each part of the solicitation. If the RFP states a specific number of pages for a proposal, don't even try to exceed it or yours would be tossed away.  The evaluation process is a "SCREEN OUT" process.
If you can't beat them, join them! You read it right. Testing the waters first by being a subcontractor of an incumbent is surely an excellent idea to get into the government contracting business. Think of the incumbents as potential teammates that can help you get into your main objective. Instead of looking at them as competitors and trying to beat them the first time you bid for government contract/s, reach out to them for a teaming opportunity. This could warm you up while you learn the ropes of government contracting and prepare for future prime bidding opportunities.