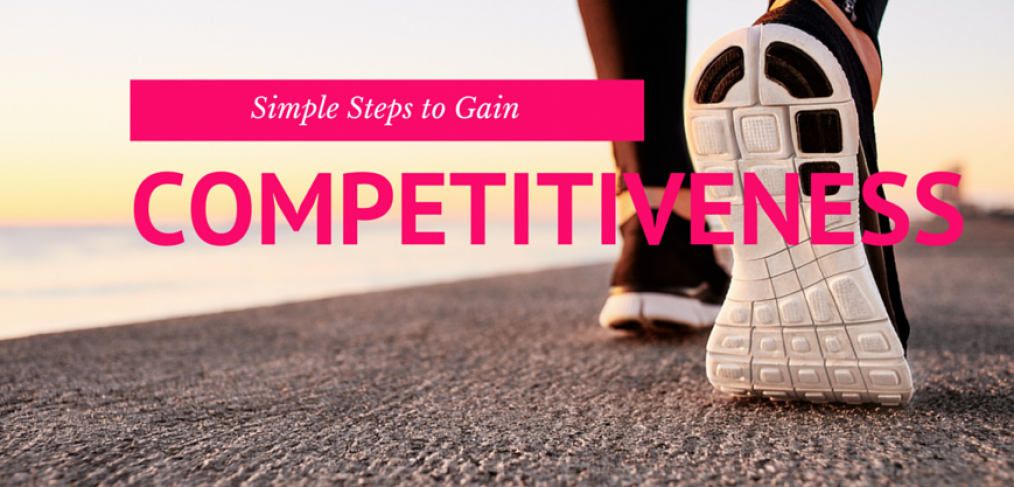 December 17, 2015
by Tami Mullen
Simple Steps to Gain Your Competitive Edge
Competition in government contracting is not for the faint of heart.  Thanks to public contracting and FOIA (Freedom of Information Act), it's somewhat easy to find outbid specifics of a contract.  In fact, those companies that are not afraid to do some digging coupled with investment, find themselves at the top of the food chain.  In the mind of government, competition drives down prices, but can competition also skew pricing perceptions deeming you not as competitive as you thought?
So when it comes to government pricing, who is fairing better, business or government?
Let's look at how the government does it's comparative price analysis to gain a purchasing edge:
Request for Information (RFI):  An agency can issue and RFI to gather both technical and pricing intelligence for requirements.  In a few instances, I have actually seen them request preliminary pricing or an estimate.  At a minimum, they will request past performance, which usually includes the project scope and contract value information.
Contract Data Search:  Agencies can tap into FPDS (Federal Procurement Data System) to analyze previous purchases.  Contract awards over $3000 are supposed to be in the system.  The largest issue with FPDS is data integrity and availability.
Agency Pricing Tools:  Thanks to GSA (General Services Administration), buyers are now able to use the Horizontal Pricing Analysis tool to pull contractor pricing data.  It's designed to analyze price variability of identical items.  Primarily used for GSA Schedules contracting, to date the tool has generated $1.4M in price reductions since last year.
While the government continues to get smarter with its purchases, so do the vendors.  Government contractors use the following tactics to gain their pricing edge:
Agency Contacts:  Companies looking for historical pricing can contact their local PTAC office or small business agency representative and get previous contract information.  If you are more of a DIY'er, you can check USASpending.gov or FPDS.gov to find out if the requirement is reoccurring or new.
Opposition Research:  If you want to know what your competition might bid on a project, you might want to check out GSA Schedules eLibrary.  GSA eLibrary is a repository of approved pre-negotiated GSA Schedule contract vendor labor rates and products. If you chose to do some Schedule rate competitive analysis you should make sure you are searching for companies that are similar to yours. It's a futile exercise to compare pricing of a company that is 3 to 4 times the size of your business.
Lessons Learned:  Look inward.  What I mean is look at your fixed and variable costs.  These costs can directly impact your pricing and pricing strategy.  Consider reorganizing your costs or removing some altogether.  Run the what-if scenario to determine cost viability.  Consider investing in an analytic tool that can help you build your competitive pricing model.
The competitive contracting landscape is real and whether you're the seller or the buyer, everyone is focused on receiving the best incentives.  Using a few of the steps above will help you get serious about analyzing your competitiveness.  Only those that can effectively respond are poised to be successful.